Welcome to Bedrock Stone Company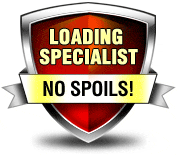 We are located in Canton, Ohio approximately 2 miles from the Pro Football Hall of Fame.
We are a wholesale stone company that carries a full line of landscape stone products including various sizes of sandstone boulders, Michigan granite boulders, aged Ohio top rock, natural flagstone and steppers, flat outcropping, and cut flagstone, steps, and large cut slabs. We also handle barnstone and curbstone.
We also offer specialzed service in customized orders of sandstone boulders hand selected to your specifications and delivered directly to ... read more
North Quarry Stone

South Quarry Stone

Ohio Top Rock

Ohio Top Ledge

Cut or Fabricated Stone

Curbstone
read more
Our Products
Get in touch
Bedrock Stone Company
4001 Hyatt Ave NW Massillon, OH 44646
(billing address)
Phone: 330-324-5335Denny Clary
Email: [email protected]